Geoff Wallace shares his experience of running a Christian bookshop within a theological college in the south of England.
Where is your shop? We took over the LST Bookshop in August 2011. The shop is based inside the London School of Theology, Northwood, and serves staff, students and is open to the general public. (We closed our other shop, Maranatha in Uxbridge, in 2015 after 39 years.) 
What kind of books do you sell? We just sell Christian titles with a heavy emphasis on theology, although we can order any title a customer wants. We sell a lot of second-hand books accounting for about 20% of our total sales. These books are either donated to the shop or we sell on a 50/50 basis for customers.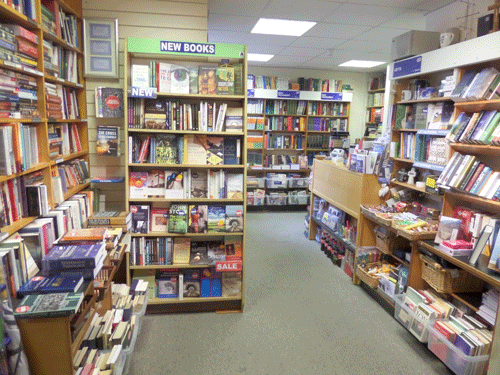 How many titles do you generally have in stock? We have about 1,500.
What have been some recent bestsellers? Whole Life, Whole Worship by Sam & Sara Hargreaves, How to Like Paul Again by Conrad Gempf, Exploring Christian Doctrine by Tony Lane and Jesus Before Pentecost by William Atkinson.
Are online sales important to you? No, we don't have an online shop. However, we do sell lots of second-hand and new books through Amazon (still only about 5% of our sales).
How important is social media for your business? I try to post things regularly on Facebook, our website and occasionally on Twitter (when I remember). We do get some feedback, but remain to be convinced that it leads to sales. We also use Caboodle.
Do you organise in-store events? We have organised bookstalls for book launches in college as well as specialised book days.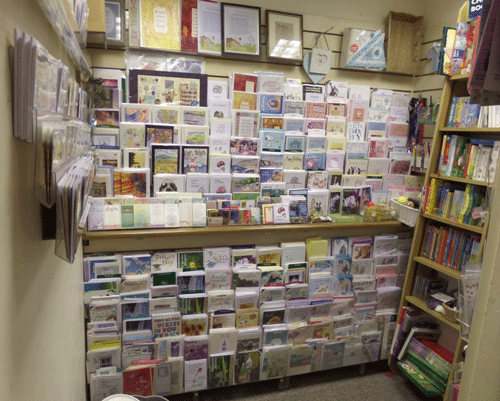 Are you involved in church and community events? We provide bookstalls for local churches.
Where do you see the Christian book trade five years from now? Christian bookselling is a ministry and shops will try to keep open despite the dire economic situation. However online retailers, wholesalers and some publishers directly target some of our core customers to under-cut us. In the academic market there is a growing trend towards accessing resources online. I predict a steady decline in book sales, but this may also lead to a growth in second-hand books.
What did you do before becoming a bookseller? I was an Industrial Chemist at Kodak.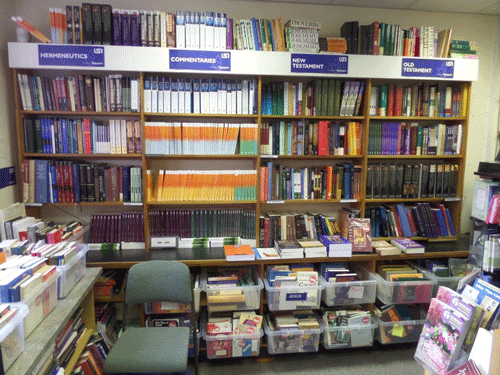 What are you reading at the moment? Paul and the Faithfulness of God by N.T. Wright (it's 1,658 pages long so it will take a while), The Epigenetics Revolution by Nesse Carey, Algorithms to Live By by Christian & Griffiths and 12 Ways Your Phone is Changing You by Tom Reinke. I also read a lot of historical fiction. 
What book would you most like to have written? Purpose Driven Life by Rick Warren.
Batch and Your Business
How long have you been using Batch? Since March 2004.
Are you on Batch Returns? Yes, however few of my suppliers are set up for it.
Do you use the Claims facility? Very rarely. Our suppliers are very good. But it is a very useful procedure when needed.
Why should Christian booksellers use Batch? The main reason I use Batch is because it is simple, straightforward, free and very easy to use. Batch saves time and so therefore it saves money. It's a no-brainer. Invoices can be authorised online at any time up to the payment deadline and once done you can forget about them. There are now 21 Batch suppliers that I use from time to time. For an additional fee I use BIS (Batch Integration Software) which automatically links to my Sage accounts. Invoices from Batch suppliers are downloaded into Sage, paid on line in Batch and automatically updated on Sage. I don't have to type any of these invoices up manually. It is money well spent because it literally saves me hours each month and frees me up for other things.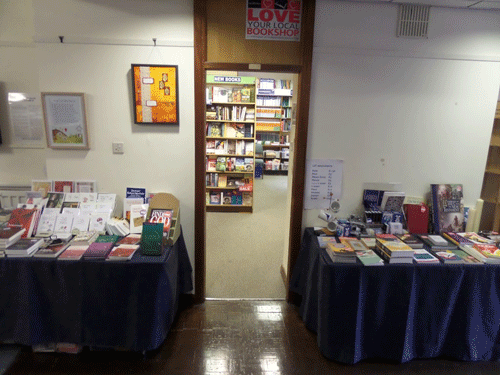 Geoff & Jan Wallace, Managers
LST Bookshop
London School of Theology
Green Lane
Northwood
HA6 2UW
Tel: 01923 456130
Contact: This email address is being protected from spambots. You need JavaScript enabled to view it.
Website: www.maranathabookshop.co.uk/lst-store
Facebook: LSTbookshop
Twitter: @LSTBookshop