Making claims via your Payments account is a great way to inform vendors of a problem with an invoice or delivery. Because claims are sent electronically, there is no need to phone or fax, and a permanent record is kept. Booksellers who use this facility tell us their claims are responded to much sooner than they used to be and the claims function provides proof that a claim has been made.
A claim can be made against a transaction up to 30 days after the invoice date. Look up future invoices in one of the Future options in the menu bar at the bottom of the Show Transactions page or select All, as shown here.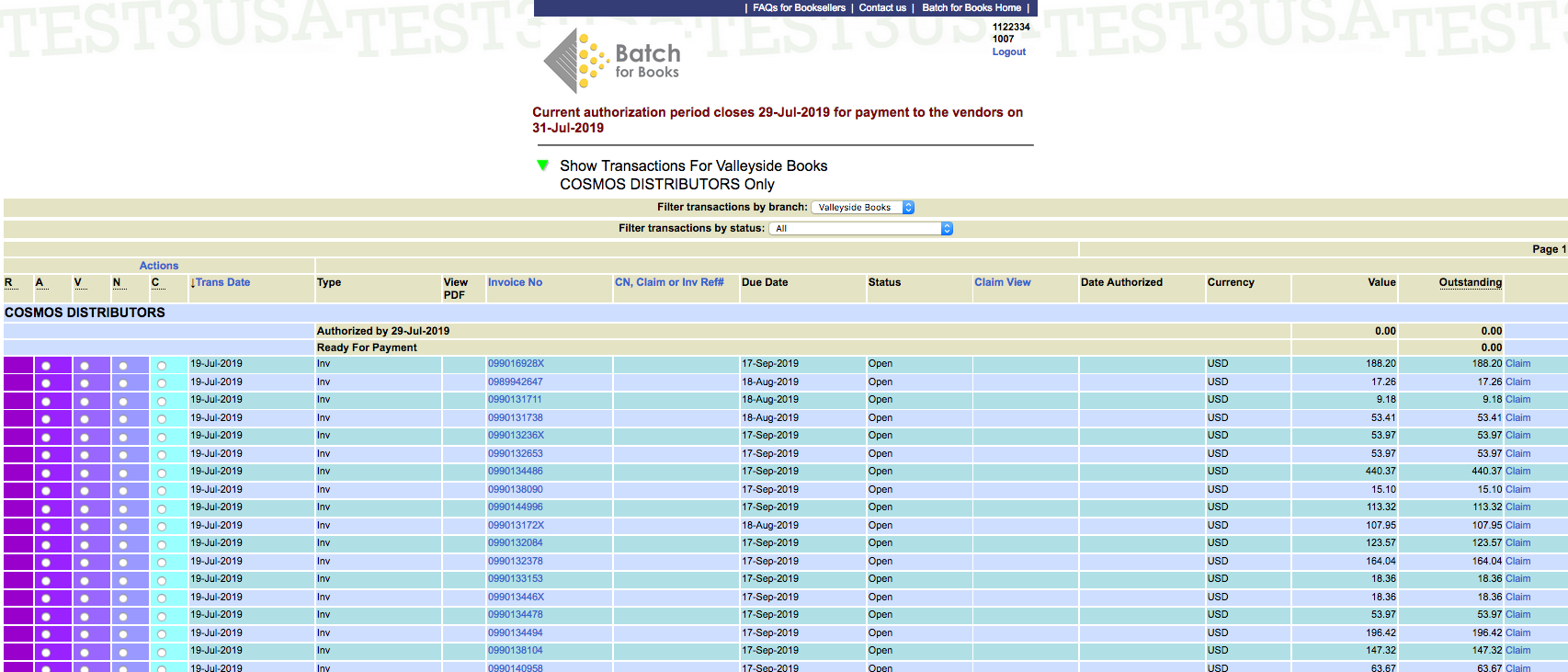 From the transaction, you can select Claim from the right-hand column.
– Select your reason for each claim from a drop down list then Validate.
– If you don't confirm but select Back from the menu bar, the claim will be undone.
– You can set the same reason for each item or choose different reasons as required.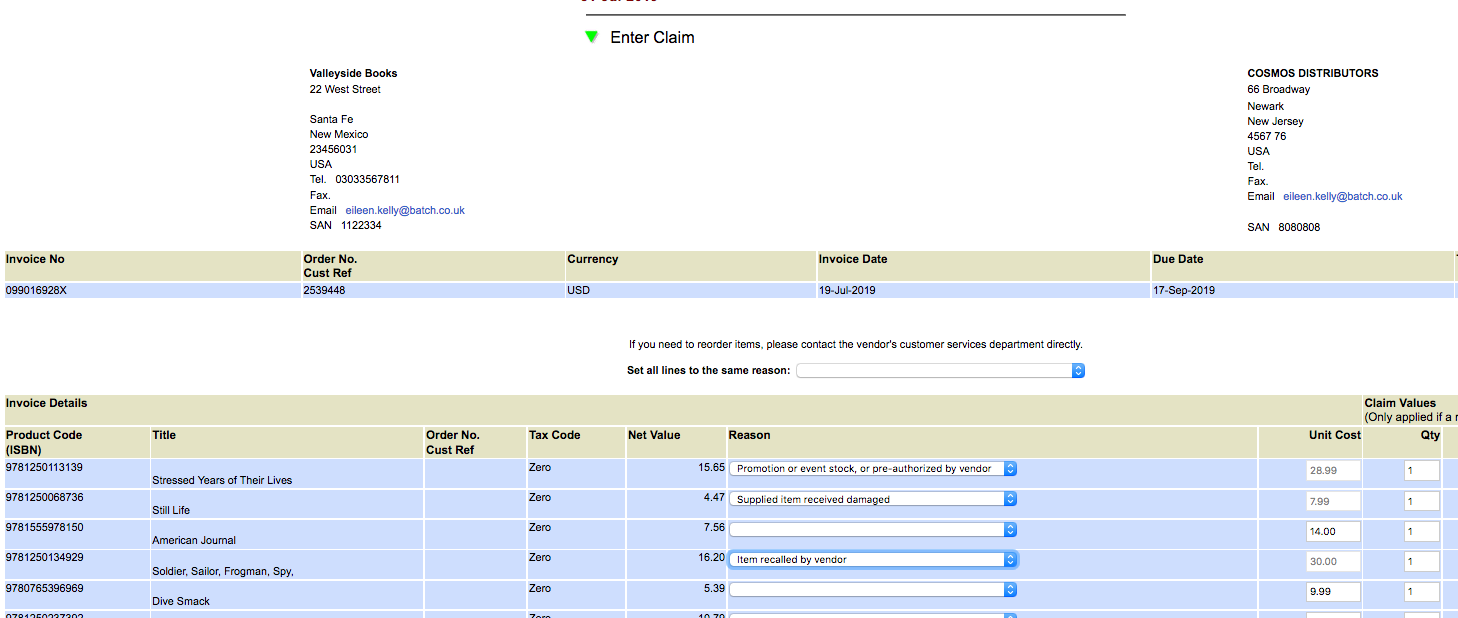 – If you are happy that the claim is correct, simply click on Confirm at the bottom of the page to send the claim to the vendor's customer service department.
– Your claims will appear in the list of invoices and credits in your Batch For Books account.
NOTE
– For PRH claims, you will be directed to the www.penguinrandomhouse.biz site to deal with them directly.  Credit notes from PRH will be visible on your Batch For Books account.